Production and logistics
Iron oxide mining started in the Dunderland Valley more than 100 years ago. Today, Rana Gruber's iron ore mine in Storforshei is connected by rail down to the processing plant in Gullsmedvik, where the final product is shipped out either by sea, truck, or rail.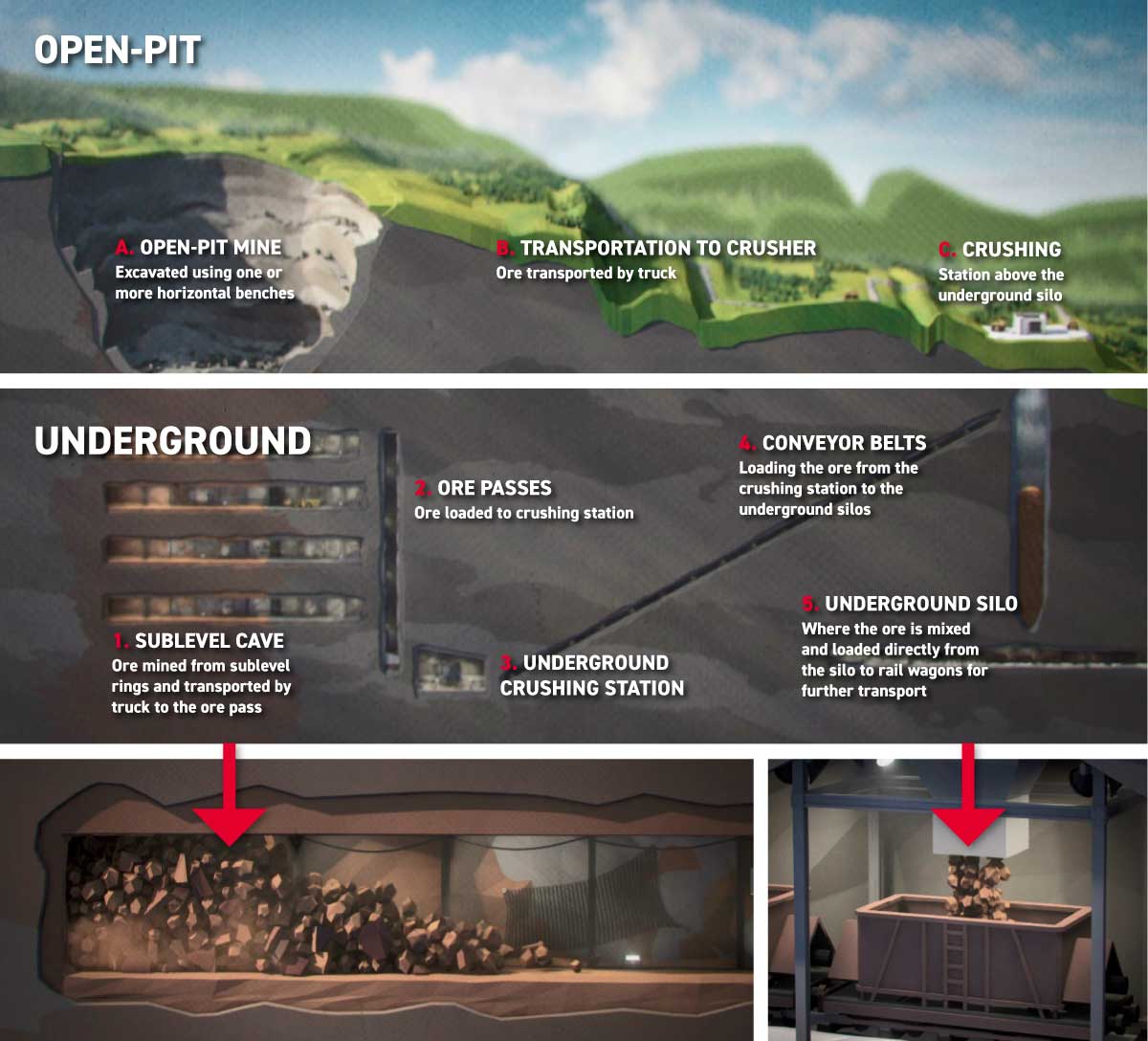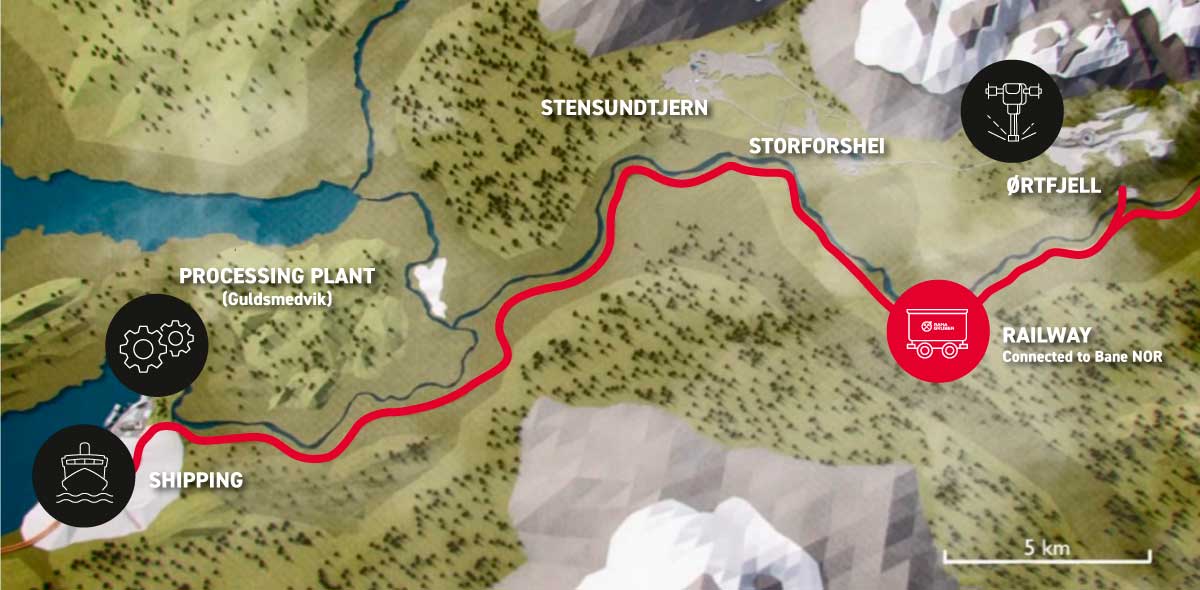 ORE LOADED DIRECTLY FROM SILO TO RAIL WAGONS 
Unique and efficient process using gravity to load ore directly from underground silos to rail wagons. 
RAILWAY CONNECTED TO PUBLIC RAILWAY
Fully loaded rail wagons are connected directly to the public railway (Nordlandsbanen) and move to the processing plant. The processing plant is located lower in the landscape than the mine, enabling a transportation of iron ore that requires minimal amounts of energy. Railway maintenance is covered by BaneNor and Spordrift. 
SHORT DISTANCE TO PROCESSING PLANT 
Very short transport distances, as the processing plant is located only ~35 km from the mines. 
PROCESSING 
Integrated processing plant at the shipping location. Highly cost-efficient operations. 
LOADING 
Products loaded on vessels at Rana Gruber's own ice-free port terminal. Most products are sold to customers free on board. 
SHIPPING AND TRANSPORT 
Every month, 2-3 Panamax vessels are loaded with hematite, and 2-3 short sea vessels are loaded with magnetite. The iron oxide pigments from Colorana® are packed into bags and placed on pallets for dispatch via truck or a combination of truck and rail transport to the final customer.